I received a special gift today.
Unexpected.
Touching.
I have nothing more to say except thank-you to Greg Gessner (owner of Roxy and Jac) and Lisa Austin (owner of Crazy4PonyTails). When I wear my new bracelet, I will remember an old friend and very special memories.
It is hard to believe it has been two years that you have been gone Roxy.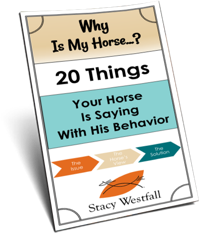 FREE PDF DOWNLOAD
WHY IS MY HORSE...?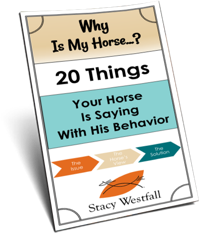 Free PDF Download "Why is my horse...20 things your horse is saying with his behavior"
PDF will be delivered to the email address you enter as will weekly tips from Stacy. Totally free. Unsubscribe anytime.