Most of us have a concept of the pony express: deliver letters on horseback…fast. But how much do you know?
The pony express ended in California…did they start in
1) New York

2) Missouri

3) Texas
How far they travel in 24 hours?
1) 100 miles

2) 250 miles

3) 500 miles
How long did the service last?
1) 7 months

2) 19 months

3) 22 months
Wanna have a little fun with the Pony Express today? My kids showed me that if you go to the Google home page you can play a game!
I was terrible on my first try, can you make your horse happier than mine was?
The answers to the above questions, as found on Pony Express.org:
2) Missouri
2) 250 miles
2) 19 months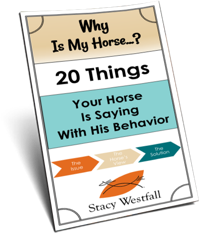 FREE PDF DOWNLOAD
WHY IS MY HORSE...?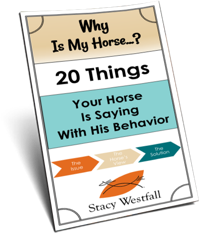 Free PDF Download "Why is my horse...20 things your horse is saying with his behavior"
PDF will be delivered to the email address you enter as will weekly tips from Stacy. Totally free. Unsubscribe anytime.