Your brain power is needed! Please add your comments on the pros and cons of owning an RV.
With all the moving around we are doing after selling our house most people are surprised that we don't have some kind of RV. But we don't. At least not yet.
The idea of an RV is tempting though. Not so tempting is the COST! Realistically we would be spending some of the money we have set aside for buying our next home.
I keep trying to weigh the pros and cons but I have never owned an RV before so I am just guessing. Here are some of my thoughts but PLEASE leave your experience, suggestions, thoughts, Pros and Cons. Maybe you even think one of my 'cons' should be a pro…tell me why.
Pros:
lifestyle
convenience
encourages time outside
can camp with the horses
can stop anywhere we want
Cons:
cost
maintenance
small living space
need to go to laundry mat
small holding tanks…there are five of us
holding tanks at all (the guys are going to have to do this)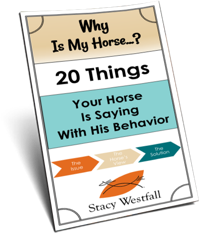 FREE PDF DOWNLOAD
WHY IS MY HORSE...?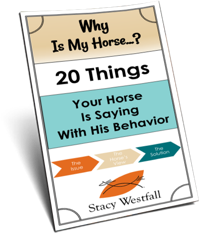 Free PDF Download "Why is my horse...20 things your horse is saying with his behavior"
PDF will be delivered to the email address you enter as will weekly tips from Stacy. Totally free. Unsubscribe anytime.