I often quote during my demonstrations Mr. Heinz (think ketchup) who said "To do a common thing, uncommonly well, creates success."
While reading the bible I found this "Do you see a man skilled in his work? He will stand in the presences of kings. He will not stand in the presence of unknown men."
Sounds pretty similar to me!
What do you do uncommonly well? What do you wish you were skilled at? What steps are you taking to reach those goals?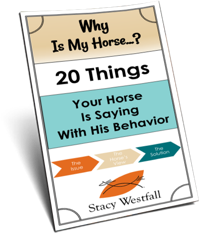 FREE PDF DOWNLOAD
WHY IS MY HORSE...?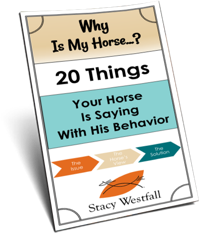 Free PDF Download "Why is my horse...20 things your horse is saying with his behavior"
PDF will be delivered to the email address you enter as will weekly tips from Stacy. Totally free. Unsubscribe anytime.