Stacy's great tip is at 3:22 minutes into the video (it will save you money AND make you smarter!)
Also: Why does Stagecoach West carry 'Stacy Westfall' saddle? Who is Stacy's coach?
Listen to Trish's tip for on the road….I totally agree!
Being interviewed….without knowing the questions ahead of time…is always interesting!
How did I forget to mention my induction into the Cowgirl Hall of Fame?
And…if you haven't seen the Jac videos yet…follow this link! Or read the blogs….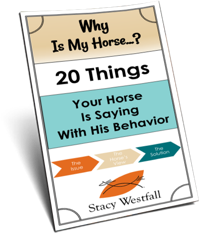 FREE PDF DOWNLOAD
WHY IS MY HORSE...?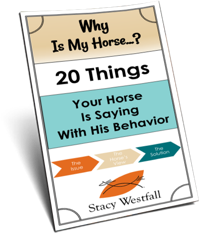 Free PDF Download "Why is my horse...20 things your horse is saying with his behavior"
PDF will be delivered to the email address you enter as will weekly tips from Stacy. Totally free. Unsubscribe anytime.