Thank you to everyone who keeps asking me for updates. It's been busy around here, which is not an excuse but has been my reality, so I have been slacking.  The building process has been much more demanding than the foals have, they in turn have provided me with much needed entertainment. 
The foals and I established a routine and now I only make small changes to it as we go. They spend most of their time in a pasture doing their important work of eating, sleeping and growing. As this photo shows they are even entertaining when they sleep. They have a whole field and this is how they sleep…lol.
I feed them a pellet designed for foals under four months of age and I break the feeding into four times a day. I separate them sometimes to be sure that they were both getting the same amount. I decided they were based on two things; 1-they both look good 2- when separated they finished at the same time. 
Every time I walk out to feed them I whistle and call them…so I have trained them to come when called! Most of the time they look like they do in this photo, marching up the fence to the buckets. 
Although I haven't been posting as often on Facebook or the blog I have been doing frequent updates on Snapchat. It's a fun way to share random videos and photos throughout the day. 
On the building front things seem like they are moving fast and slow. I'm very happy with the progress we have made but we still have a long way to go. I hope we can be mostly settled by the time it snows! My bigger goal is to be able to host some kind of event at our place next summer….whew, that seems like a big goal as we don't have electric, septic or well hooked up yet!
Here are a few photos to show the progress. 
Its hard to believe that I almost live next to a state park and I haven't been trail riding on the park yet this year. I guess I need to set that as a goal for next summer…or maybe later this fall. Have you built? How long was the process? Any words of advice?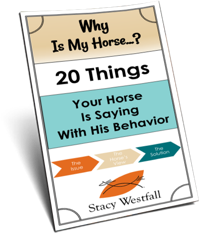 FREE PDF DOWNLOAD
WHY IS MY HORSE...?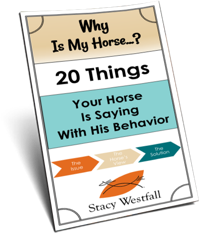 Free PDF Download "Why is my horse...20 things your horse is saying with his behavior"
PDF will be delivered to the email address you enter as will weekly tips from Stacy. Totally free. Unsubscribe anytime.