Well, it is that time of year when we all want to be riding (if your reading this blog that is likely true!). It is also the time of year that I get emails about how to load horses into trailers. Thanks to the good folks at Tekonsha I have a complete series that you can watch for FREE right here on the internet.
All of the videos are at http://www.lifesajourneystopoften.com/ but I have also put one of the ten segments right here.
This training also works for teaching your horse to walk across things-tarps, streams, etc.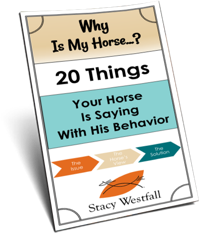 FREE PDF DOWNLOAD
WHY IS MY HORSE...?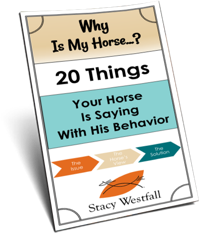 Free PDF Download "Why is my horse...20 things your horse is saying with his behavior"
PDF will be delivered to the email address you enter as will weekly tips from Stacy. Totally free. Unsubscribe anytime.