Do you know the pattern as well as this horse does?! He knocks one pole…but only because his 'riderless'
stirrup knocks it….not the horses fault.
Many people were touched, including myself, by the video I shared of the pole bending horse that slipped at Congress and then finished the run by himself. To see that story click here.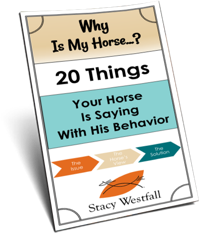 FREE PDF DOWNLOAD
WHY IS MY HORSE...?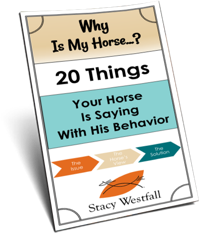 Free PDF Download "Why is my horse...20 things your horse is saying with his behavior"
PDF will be delivered to the email address you enter as will weekly tips from Stacy. Totally free. Unsubscribe anytime.