January 1, 2021.
A new chapter in the book.
A moment to pause and consider…what would I like to title this chapter?
What will the story line be?
---
While it's true we don't have full control of the circumstances that occur…
we can learn to control our response.
And it turns out that when we learn how to manage our thoughts, to change our reactions into responses…we are then able to hand this gift on to our horses as well.
And now the really big question; paper or computer?
Where did you write your goals? I do both. I love free writing in a journal and then organizing on the computer. To hear more about goal setting, check out my podcasts on goals: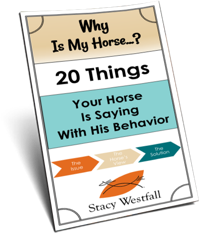 FREE PDF DOWNLOAD
WHY IS MY HORSE...?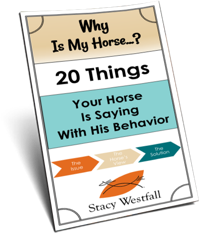 Free PDF Download "Why is my horse...20 things your horse is saying with his behavior"
PDF will be delivered to the email address you enter as will weekly tips from Stacy. Totally free. Unsubscribe anytime.