Ever wonder about horses in battle? Did you know there were no horses used during the French and Indian War?
In the Revolutionary War horses were used but did you know that the total number of horses and mules killed in the Civil War was more than one million! At the battle of Gettysburg alone around 1,500 died.
During WWI, "The value of horses, and the increasing difficulty of replacing them, was such that by 1917 some troops were told that the loss of a horse was of greater tactical concern than the loss of a human soldier."
On a lighter note, today is not only the 4th of July, also known as Independence Day, but it is also my little mini's birthday. She is aptly named….Independence, but we call her Indy.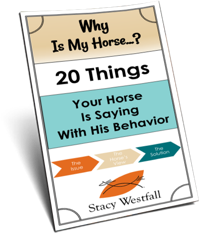 FREE PDF DOWNLOAD
WHY IS MY HORSE...?
No one taught you the skills you need to work through these things.
Riders often encounter self-doubt, fear, anxiety, frustration, and other challenging emotions at the barn. The emotions coursing through your body can add clarity, or can make your cues indistinguishable for your horse.
Learning these skills and begin communicating clearly with your horse.
Click here to learn more.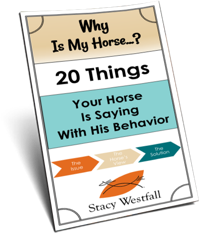 Free PDF Download "Why is my horse...20 things your horse is saying with his behavior"
PDF will be delivered to the email address you enter as will weekly tips from Stacy. Totally free. Unsubscribe anytime.