Hello Stacy, Just wondering if you ever plan on letting Jac breed mares? My guess is you want Roxy's legacy to carry on. Thank you, Mallory B. From Wisconsin, but originally from Ohio 😉
Jac and I talk about this frequently. I keep telling him he needs to earn the right to breed mares. He thinks he should just be able to breed now.
Hopefully we can come to an agreement where Jac gets really famous and then can happily breed mares.
*          *          *          *           *
What qualifications do you think a stallion should have in order to stay a stallion and be allowed to breed mares?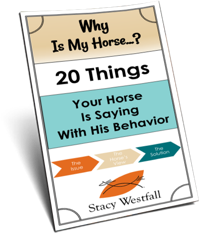 FREE PDF DOWNLOAD
WHY IS MY HORSE...?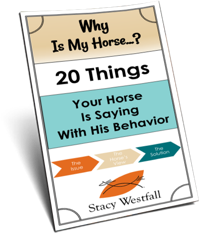 Free PDF Download "Why is my horse...20 things your horse is saying with his behavior"
PDF will be delivered to the email address you enter as will weekly tips from Stacy. Totally free. Unsubscribe anytime.