Frozen Fjord? Almost. ❄️
I've had the chance to do some cool things with horses.? ?
This is from a few years ago at Asbury University and the horse is Felicity's Sean.
❓Do you know the horses name from Frozen?
A friend just told me it is Sitron which means lemon. Is this true? ?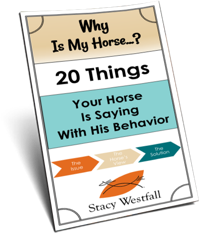 FREE PDF DOWNLOAD
WHY IS MY HORSE...?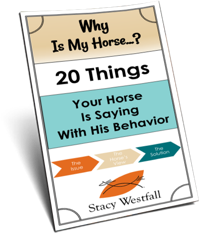 Free PDF Download "Why is my horse...20 things your horse is saying with his behavior"
PDF will be delivered to the email address you enter as will weekly tips from Stacy. Totally free. Unsubscribe anytime.