Equine Career Conference 2017
Do you wonder what it takes to make it in the horse industry?
Do you know you love horses but you have no idea how to get started in the industry?
Do your parents think your crazy for wanting to go to school for horses?
We know how you feel.
We have been there.
But….
We made the leap.
Took the chance.
Worked the crazy hours….
…And we are here to tell you how we found success and how we handled failures.
The goal of this weekend is to bring together professionals from within the horse industry so they can share their stories, their experiences and most importantly- answer your questions.
The horse industry is HUGE with many options. Often people think of the big three: horse trainer, veterinarian or blacksmith as the only viable career paths but there are many more ways to pursue your passion with horses and make a career.
Let us introduce you to them.
"The clinic was outstanding, especially the ability of the attendees to have input on the topics at the clinic."-2016 attendee
"Loved, loved, loved the chance to ask questions, especially the anonymous Q & A."-2016 attendee
"Having a panel with a variety of insights and experiences is brilliant. Gaining from various perspectives, backgrounds and occupations is extremely helpful."-2016 attendee
"Everything about the conference was so deliberate and thoughtful and reflected everyone's desire to mentor, enlighten and encourage. Thank you!"-2016 attendee
Save the date!
November 3-5, 2017
Interested in receiving updates and equine career information? Use this simple form to subscribe.
Make $ with horses?
Yes, you can earn a living with horses! Subscribe to receive emails exploring this subject.
Email from 2016 attendee:
"We can't compliment enough the idea and its initial execution. Nor can we express how indebted we are to all of the panelists and your MMR 'supporting cast.' It is clear that everyone's heart is invested in the mission of the conference and they dynamic of the panelists' interaction was perfect. We got exactly what we came for. It was worth every mile and every minute. Given the nature of the industry, the exuberance of horse-crazy people, the prevalence of misunderstandings, and the need for insider insight, you have helped your audience focus their time and talents in a much more deliberate way. You have changed lives with this conference, and made "our" industry much better. Thank you!"
Follow the link below for more information on our speakers.
Friday:
2:00-4:00pm Pre-Conference Clinic-to be held in Rafter K Arena (large indoor arena) Come early and spend some time in the barn! Attendees are welcome to audit this riding demonstration and are encouraged to ask questions!
4:30–5:30 PM: Registration (Town Hall)
6:00 PM: Dinner and Welcome (Ox Yoke)
7:00-8:30 PM: Session 1 –Knowing Yourself So You Can Better Serve Your Customer– Town Hall
9:00 PM: Fireside Ice-cream & Snack. This will be Networking time where we can get to know each other and you can start asking questions!– J&R
Saturday:
8:00 AM: Breakfast– Ox Yoke
8:30 AM: Devotional
9:00-10:30 AM: Overview of Equine Industry, opportunities and business essentials-Town Hall
10:30 AM: Break
11:00 AM:
A –Service based jobs: low cost start up jobs that can be full-time or side income – Town Hall
B –So you want to start a 501c3 horse rescue? Tools you'll need before taking the plunge
C –Writing your mission statement: having a clear message is important for you and your customer
12:30 PM: Lunch (Ox Yoke)
1:30 – 3:00 PM:
A –Building a horse training business from scratch and without start up money
B –Keeping your rescue afloat: How to sink and how to swim a non-profit organization.
C – Continuing Education: how to connect, learn and grow–Wells Fargo
3:00 – 4:00 PM: Using social media and online tools in the horse industry-Town Hall
4:00–5:30 PM:
A –English performance session– J&R
B – Western performance session– Wells Fargo
C – Natural Horsemanship session-Town Hall
6:00 PM: Dinner (Ox Yoke)
6:45–7:45 PM: General Q & A Session. Questions may be asked live or submitted anonymously on provided paper-Town Hall
Hosts: TBA
8:00-8:30 PM: Buckboard Store Open & snack served in Ox Yoke
8:30: (Ox Yoke) Session 8: Speed Networking session: Be prepared to have some fun! This networking has no set end time as people are encouraged to hang out near the fireside for as long as they would like.
Sunday:
9:00 AM: Message from the mount
10:30 Brunch & Networking
11:15-12:30 Making changes as you, and your business, grow and learn  -Wells Fargo
Event will be held at Miracle Mountain Ranch
Tophand
Tophand: All-inclusive price includes:
+2 nights/3 day lodging (restroom located in your shared room)
+Day Conference Registration and Attendance
+Conference Materials
+One on One Access to Panel of Experts
+All Meals and Drinks
+Networking Opportunity
+Disk Personality Profile
only 20 rooms 6 rooms like this are left!
Bunkhouse
Bunkhouse: All-inclusive price includes:
+2 nights/3 day lodging (restroom & showers located in nearby, newly built bathhouse)
Day Conference Registration and Attendance
Conference Materials
One on One Access to Panel of Experts
All Meals and Drinks
Networking Opportunity
Disk Personality Profilee
only 20 rooms like this available…book early!
Information for those flying to event:
The closest airport is Erie International (ERI)

Upon arrival you can either rent a car or contact the ranch for transportation options

Ranch staff is often available to provide transportation to and from the airport for an additional $80 round trip PLEASE CALL to confirm this is available for your desired times before booking. The Ranch number is (814) 664-7673.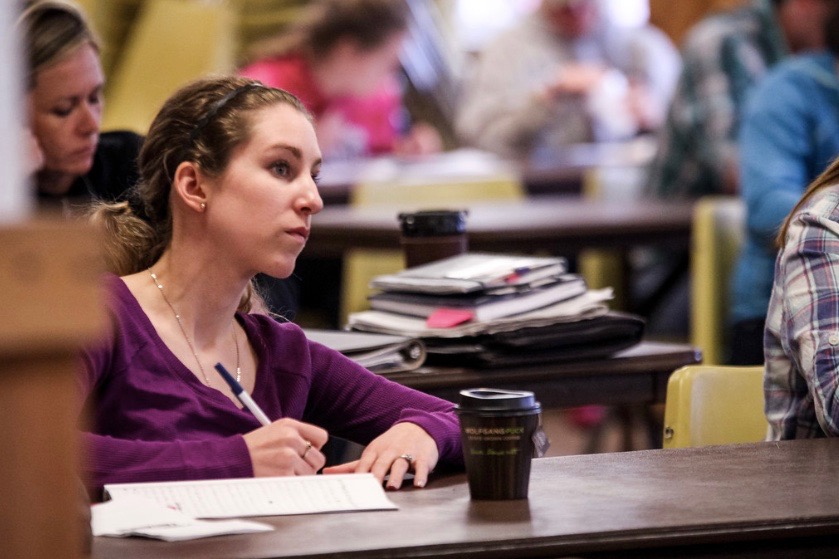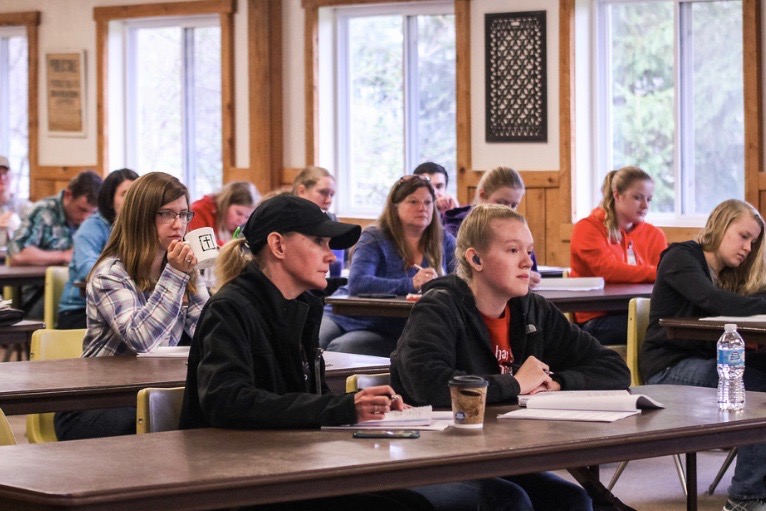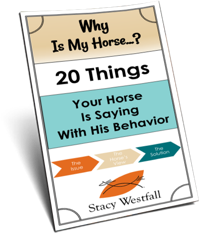 Free PDF Download "Why is my horse...20 things your horse is saying with his behavior"
PDF will be delivered to the email address you enter as will weekly tips from Stacy. Totally free. Unsubscribe anytime.