This years list of speakers is still growing...check in again to see more!
Learn from the top thought leaders in the industry.
Over 25 years of professional experience in the horse industry
National Reining Horse Association Judge-has judged nationally and internationally
Currently head trainer at Asbury University
Coach
Trainer
Farrier work
Horse Hauling
Breeding Management for nationally successful breeders
Experience in reining, working cow horse, colt starting, ranch riding, western pleasure, trail riding\
achieved this through a non-college path
Has managed several multi million dollar brands in the following areas:
Structuring sales for world wide distribution
International Product Sourcing
Setting up major wholesale & retail events
Equine Event Sponsorships
Managing celebrity endorsements
Equine Photo Shoots
Customer Service
Merchandising
Product Development
Marketing
Advertising
Catalog development
Acquisitions
Budgets
Planning
Leadership training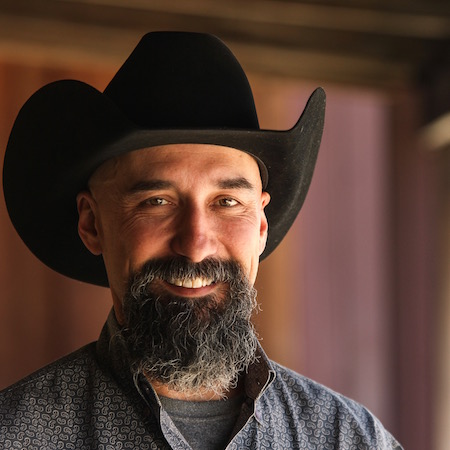 Over 25 years of professional experience in the horse industry
Worked in Cattle ranching industry
Has managed multiple equine facilities and training programs
Currently Equine director at Miracle Mountain Ranch School of Discipleship
Journeyman Farrier 20 years
Trainer
Instructor
Teaches Livestock and Facility Management
Has experience in training Team roping, calf roping, cutting, reining, ranch horses, youth and trail riding
College degree in equine business, Horseshoeing School and apprenticeship, owned and operated multiple businesses.
Great insight and an effective teaching style have made Stacy Westfall one of the most popular and sought-after clinicians in the horse industry. Stacy Westfall is an AQHA and NRHA Freestyle Reining Champion who impressed the horse world by winning while riding both bridleless and bareback. Her famous Freestyle Championship ride, seen by millions on the Internet, led to an appearance on the Ellen Degeneres. In addition to her accomplishments within the reining arena, Stacy Westfall is the only woman to win the Road to the Horse colt starting competition. In 2012 Stacy was also inducted into the National Cowgirl Hall of Fame in Fort Worth, Texas. With her husband, Jesse, she presents clinics at venues worldwide to inspire and teach people how to build better relationships with their horses.
Rachel Bendler, with her husband Zach, founded and own Bella Run Equine, a non profit horse rescue.
Involved in horse rescue for 10+ years
Rescues have involved nurse mare foals, extreme neglect, owner surrender, and removal by authorities
Specializes in rescuing slaughter bound horses
Experienced in the process of becoming a 501c3 non profit
Adoption Coordinator: screening potential adopters and dealing with returns
Farm manager of horse rescue including: medical care and rehabilitation including surgeries, triage, hospice care, emergency care and lameness evaluation (she gained valuable experience from her parents veterinary clinic)
10 years formal dressage training
Participated in Extreme Mustang Makeover
Specializes in problem solving and remedial training (of horses and people) in dressage, barrel racing, colt starting, trail riding
This was achieved through a non-college path focused on apprenticeships and internships
http://www.bellarunequine.org/started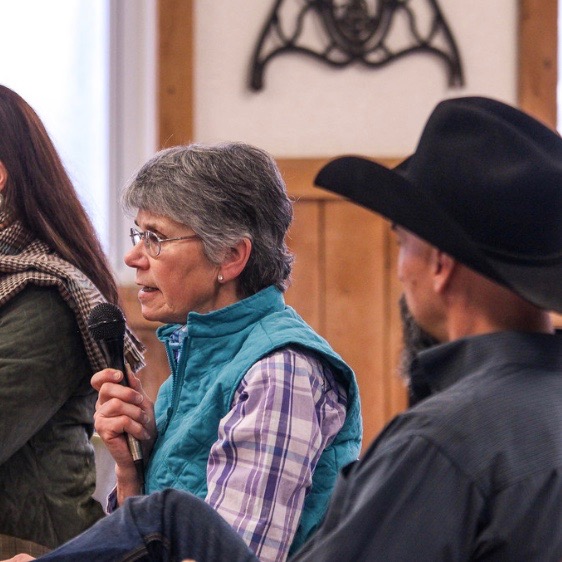 Has been teaching, riding and training horses for over 53 years
August 1986 to September 2017: Director of Houghton College Equestrian Program
1974 to present: Horse show Judge: hunters, hunt seat equitation, jumpers, dressage, western equitation, western pleasure, trail, driving, saddle seat equitation, saddle seat pleasure, park horse, fitting and showmanship, halter/conformation
Certified Horsemanship Association Master Instructor, certified to teach riding to the advanced level in both western and English riding disciplines
2007 CHA Clinic Instructor of the Year award, 2001 CHA Volunteer of the Year award, 2000 Clinic Instructor for CHA Riding Instructor Certification Clinic, at Standlake Equestrian Centre, Oxfordshire, England,1993 Clinic Instructor for CHA International Clinic, Silverton, OR,1991 Clinic Instructor for CHA International Clinic, Chesapeake, VA,
September 17, 2016: was awarded New York State Horse Council's Lifetime Achievement Award
Annually: manage multiple USEF/USDF multi-arena competitions
Graduate LSU School of Veterinary Medicine 1980
Equine practitioner- exclusive for 37 years
Owner of Acadiana Equine Hospital in Opelousas LA
Married to Ednadeen B Corley 37 years
Children – Margaret 31 and Ben 29
Donnie works as the Marketing Director for the Miracle Mountain Ranch. He also runs a marketing and photography firm ROISE Marketing. In 2010 he graduated with Bachelors of Science in Business at Edinboro University of PA. They have three sons and one daughter; George, born in December 2010, Cole, born in November of 2012, Grant, born in February of 2014, and Karis their daughter, born in August of 2016.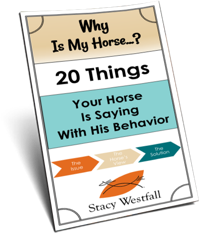 Free PDF Download "Why is my horse...20 things your horse is saying with his behavior"
PDF will be delivered to the email address you enter as will weekly tips from Stacy. Totally free. Unsubscribe anytime.