Episode 124- Scared on the trail: Let them look or keep them busy?
Have you ever been in a situation where your horse saw something in the distance…maybe out on a trail ride OR even when you change something in the pasture or arena?
Did you wonder…should I let them look…or not?
Thats the topic of todays podcast.
Links mentioned in podcast:
SUBSCRIBE TO THE PODCAST HERE: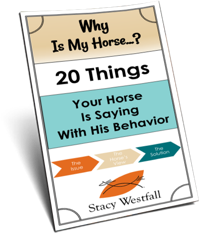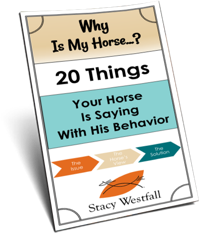 Free PDF Download "Why is my horse...20 things your horse is saying with his behavior"
PDF will be delivered to the email address you enter as will weekly tips from Stacy. Totally free. Unsubscribe anytime.