Episode 122: Feeling overwhelmed while training your horse.
A listener asks a question about feeling overwhelmed. She is studying and learning about good horsemanship, developing true partnership and relationship. She is aware there are a LOT of things happening.
First I give an overview, then I give FIVE actionable steps for addressing this and then I close with a real life example that includes a miniature horse!
Links mentioned in podcast:
Episode 112: Can you have relationship AND results with your horse?
SUBSCRIBE TO THE PODCAST HERE: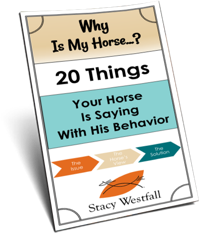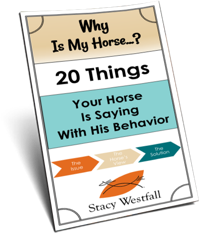 Free PDF Download "Why is my horse...20 things your horse is saying with his behavior"
PDF will be delivered to the email address you enter as will weekly tips from Stacy. Totally free. Unsubscribe anytime.