Hair dry in the barn…
Do you ever ride in the winter, put a cooler on your horse, and find that an hour later they are cool but still have damp spots?
I do. Sometimes they dry right up and sometimes…nope.
My solution: keep a hair dryer in the barn.
Not only can the dryer fix those little damp spots…the horses can learn to enjoy the warm air and the slight massage (I like to rub the hair to speed the drying and to feel that I don't over heat one spot).
This isn't always a problem…but today when my iPhone says its 34 degrees and 93% humidity… and I see something falling from the sky, officially it is 'haze' but I'm pretty sure it is something between mist and light snow…the horses just don't dry.
Willow approves!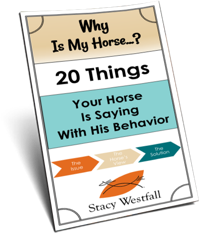 FREE PDF DOWNLOAD
WHY IS MY HORSE...?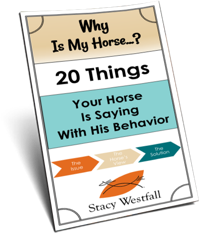 Free PDF Download "Why is my horse...20 things your horse is saying with his behavior"
PDF will be delivered to the email address you enter as will weekly tips from Stacy. Totally free. Unsubscribe anytime.