2020 Equestrian Workshop Series 
Using curiosity to overcome your challenges.
This event is for you if...
you are open to the idea that changing the way you approach a challenge can change the outcome
you would enjoy spending the day in a learning environment with other horse people
you would like to increase your confidence even when you face setbacks
you would like to be more effective at reaching your goals with your horse; personally or in business
you have listened to Stacy's teaching materials (podcast, emails, videos) and would like to learn more
Online - April 21st, 2020
$225
Goal setting & problem solving
July 21st, 2020
$225
Leadership & Communication
Each ticket includes:
Registration for one person
Conference Materials
Coffee, drinks & snacks
Catered lunch
Networking Opportunities
Self evaluation form
PLEASE NOTE PRICES WILL INCREASE IN JANUARY 2020
VIP Full Access Ticket
$600
Registration and Attendance for all three events: April 21st, July 21st, Oct 20th

April 21st 4:30-6pm. Private barn session

July 21st 4:30-6pm. Private barn session

October 20st 4:30-6pm. Private barn session
The goal of this event is to bring horse people together in a fun, interactive environment where we can discuss the limits we unintentionally impose on ourselves and our horses.
---
It doesn't matter if your goal is to win at the next show, to ride safely down the trail or to start a business...we all run into challenges and... 
---
How we respond to those challenges is how we experience our lives.

---
If you would like to join a group of people who are interested in looking at challenges as opportunities please consider joining us.
---
We will give you the tools, skills and knowledge to coach yourself...so you can show up as a more confident leader for your horse (and yourself) as you pursue your next stage of life.
Are you ready to break the C.O.D.E. and unlock your full potential?
How can curiosity lead to change?
Curiosity is one of several tools we will be teaching during this series. As we are faced with challenges, or as we choose our challenges, the way we view them will have an impact on the result we get. 
To learn more about 'breaking the code; using curiosity to overcome your challenges' download this free PDF.
You will also receive email updates and useful tips through email from Stacy & Ginny.
8:00 AM: Check in and snacks
8:30 AM: Introductions
9:00-10:30 AM
Session 1-Classroom workshop
10:30 AM: Break 
11:00 AM
Session 2- Indoor arena. Experiential learning session with the horses!
12:30 PM: Catered Lunch
1:30 – 2:45 PM
Session 3- Classroom workshop
3:00-4:00 PM:
Session 4- Classroom workshop
Final Q & A Session. Questions may be asked live or submitted anonymously on provided paper
VIP Attendees: Private Barn Session!
4:30-6 pm
This is your opportunity to ask Stacy question and have her demonstrate the answers with her horses. People find these sessions particularly helpful for facilitating breakthroughs in how all of the 'pieces' of horse training fit together. As a follow up to the workshop you will find this time helpful while processing the information you have learned.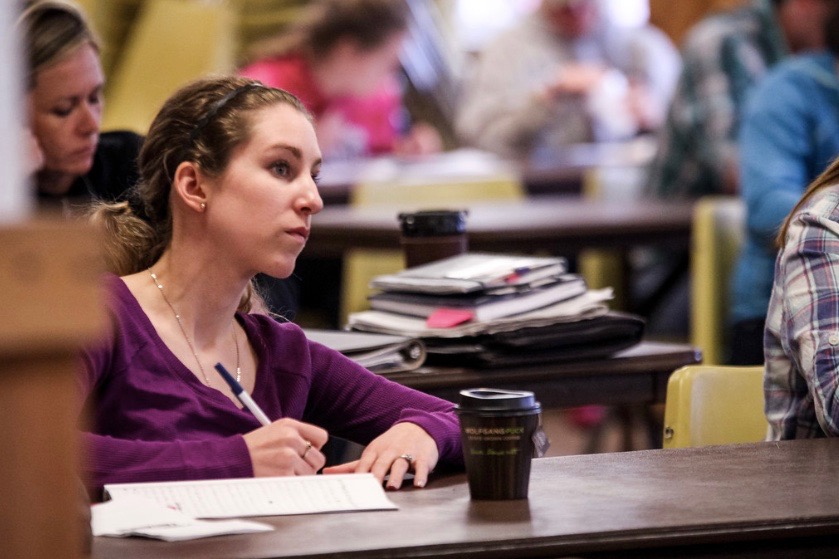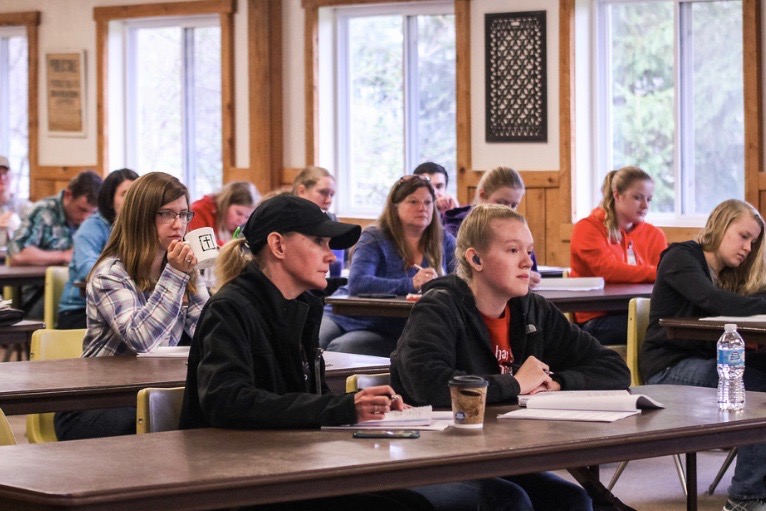 Frequently Asked Questions
Will I be riding at this event?
No, you will not be riding during this event. However, during one session there will be the opportunity for interacting with the horses during a learning challenge.
Will I be required to participate in the learning challenge?
No, you will not be required to participate in anything you do not wish to. We recognize that everyone has different learning styles and we trust you will participate at the level that is appropriate for you.
How should I dress?
Casual, comfortable or whatever makes you happy! The majority of the teaching  will be inside a climate controlled  building. There will be one session in the barn so please dress accordingly.
I have questions that involve training cues for my horse. Will those be covered?
The VIP ticket allows for specific time dedicated to horse training questions. If you are unsure if your question requires the VIP ticket or will be addressed during the Saturday event, please email Stacy at westfallhorsemanship@gmail.com.
What hotel do you recommend?
There are many choices nearby. Loudonville is the 'canoe capital' of Ohio and has many outdoor activities as well as places to stay. Please follow this link to see some of the choices or do a search of the area...there are many more options than even those listed here!
I'm flying in, what airport do you recommend?
The best options are either Columbus (CMH) or Akron (CAK)
Distance from either airport to the event location is aproximately 70 miles or 1 hour 20 minute drive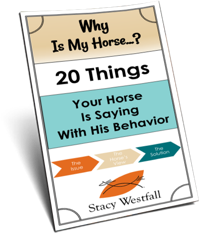 Free PDF Download "Why is my horse...20 things your horse is saying with his behavior"
PDF will be delivered to the email address you enter as will weekly tips from Stacy. Totally free. Unsubscribe anytime.