Today is my husband Jesses birthday (he is a little older now than in this photo, lol)
As I said in the beginning of my new book, I have learned more from him than from anyone else here on earth.
Have a Happy Birthday Jesse! (oh, yeah, beware…the boys have something planned for you after school….)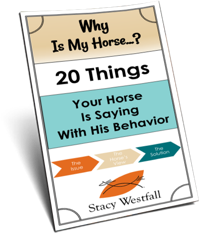 FREE PDF DOWNLOAD
WHY IS MY HORSE...?
Free PDF Download "Where is my horse...?"
20 things your horse is saying with his behavior.